Biography – Dr. Harvey Manes M.D.
Dr. Harvey Manes M.D. has been serving his community for over 43 years.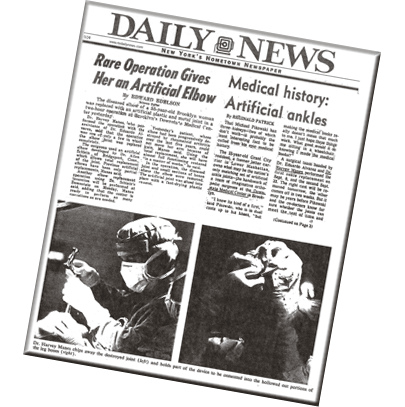 Dr. Harvey Manes, the creator of The Herbal Motion Orthopedic Pain Relief Cream, is presently a practicing orthopedic surgeon in the New York area and was the youngest board certified orthopedic surgeon in the United States. He has made many contributions to orthopedics including the publication of more than a dozen articles and as a pioneer in joint replacement surgery, he was the first orthopedic surgeon to implant a total elbow replacement (photo right) and total ankle replacement in the Tri State Area.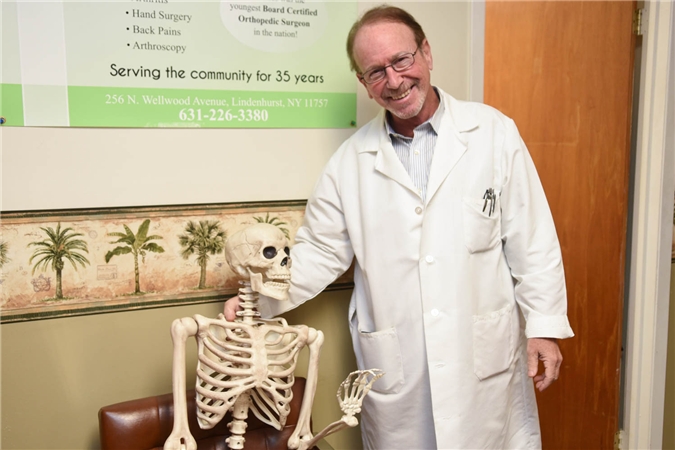 For over twenty years he was a clinical instructor of orthopedic surgery and taught surgery to numerous resident physicians at Nassau County University Hospital. He also served as a team physician at both the University and High School levels. He continues to practice orthopedic surgery in the New York area, specializing in sports medicine, pain management, arthritis and arthroscopic surgery.
In February, 2012, Dr Manes published a timely and well received book entitled "Dr. Harvey's EZ Pain Relief Guide for Baby Boomers." It Combines the latest treatment for pain by traditional medicine as well as alternative medicine (acupuncture, massage, chiropractic). The book can be ordered from his other website, your local bookstore including Amazon and Barnes and Nobel, or directly from his office.
Keeping with his philanthropic nature and love of fine art, Dr. Harvey Manes gifts $1 million to Nassau County Museum of Art.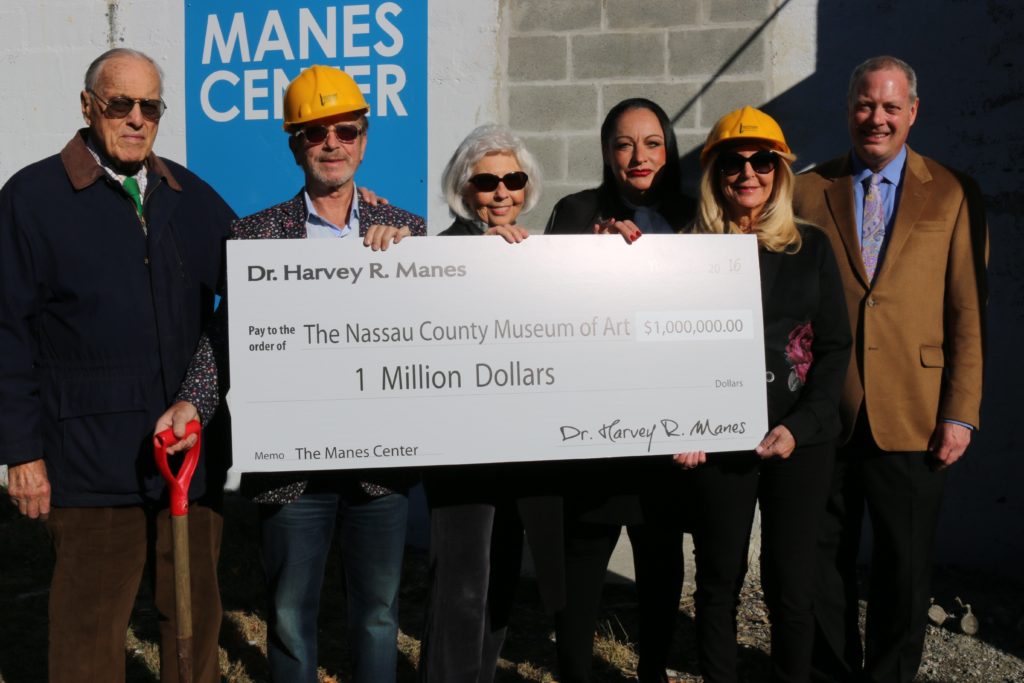 Dr. Manes recently published "Prevalence of Carpal Tunnel Syndrome in Motorcyclists" in the journal Orthopedics.
Click the picture to the right to read a full article on one of Dr. Harvey Manes' medical breakthroughs.
---