PROFESSIONAL TESTIMONIALS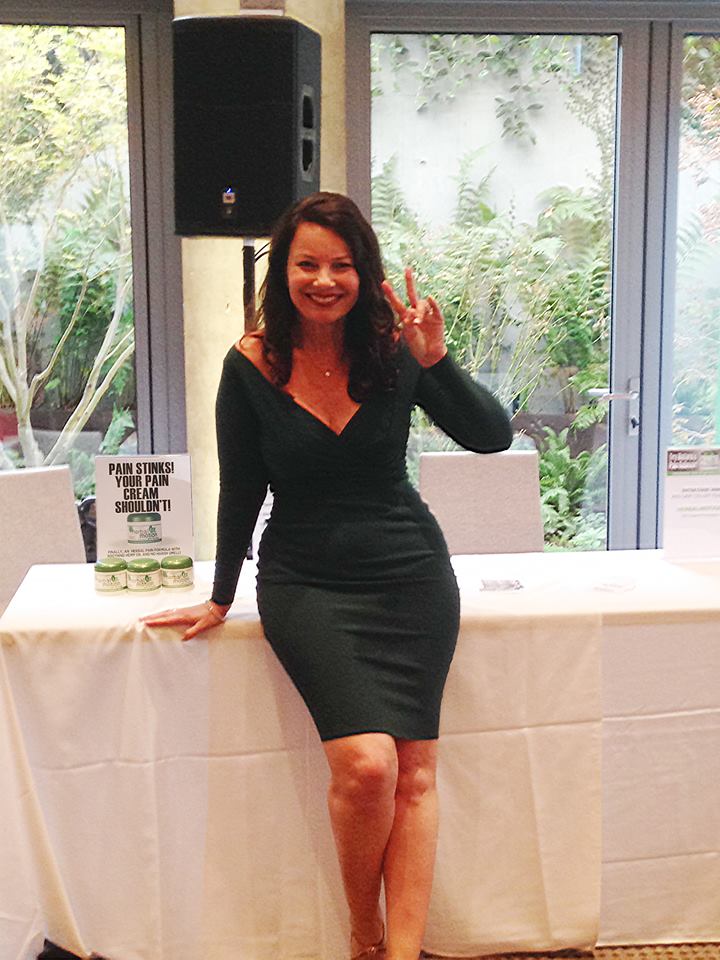 I have personally recommended using Dr. Harvey's Pain Relieving Cream on my patients that suffer from acute and chronic pain. The cream can be used in conjunction with oral meds or by itself. My success rate is excellent and unlike many oral pain meds, there were no side effects. I will continue to treat my patients with Dr. Harvey's cream.

Pierre Rafiy, M.D., Board Certified Orthopedic Surgeon, Nassau County, N.Y.
I am a LPN at a hospital on L.I. and I have used Dr. Harvey's Pain Relieving Cream on myself and on some of my patients. The results have been stellar. I have tried the cream on back aches, neck pains, and muscle and joint pains. They all have shown significant relief. I have to say that the combination of the herbal and Nsaid ingredients is a winner.

Diane Guido, LPN, Suffolk County, N.Y.
As a personal trainer I have many clients that developed muscle and joint pains. I have been using Dr. Harvey's Cream on these clients with tremendous success. The cream has a pleasant lemony smell and does not "stink" like some other products that have menthol. The clients get pain relief without any side effects and without the telltale smell.

J. Von Sprung, AFA Certified Personal Trainer, N.Y.C.
In my practice I treat patients who have acute, chronic, and arthritic pains, sent to me by other physicians. I have tried Dr. Harvey's Pain Relieving Cream on my patients with remarkable success. Frequently, I use a combination of oral meds and Dr. Harvey's Cream and find that they enhance the pain relief each provides. If a patient cannot tolerate the oral meds, I use Dr. Harvey's Cream by itself, since it works very well to relief pain on its own.

Alex Wolfson, M.D. Anesthesiologist, N.Y.C.
PATIENT TESTIMONIALS
I can't believe how great I feel after using Dr. Harvey's Pain Relief Cream. I had chronic lower back pain for many years and tried many different pain killers. Some of them reduced the pain but I was zonked out all day. None of them worked as well as Dr. Harvey's Cream. Now I am able to bend down and put on my shoes and socks. Thank you Dr. Harvey.

Mr. J.R.Pricely. Virginia
I cannot take oral Nsaids because of my sensitive stomach. Therefore the doctors prescribed narcotics to relieve my knee pains. I was almost addicted to the pills when I finally tried Dr. Harvey's Cream. Now, I have complete pain relief and have started to exercise at the gym and play tennis like I used to.

Ms. T. Schwartz.
This Cream is a miracle. I wake up in the morning and apply Dr. Harvey's Cream to my shoulder and I am good to go. I tried other creams but could not tolerate the awful smell. Dr. Harvey's cream relieves my shoulder pain and has a very pleasant smell.

Mr. G. Valente.
Doctors told me to live with my neck and back pains since there was nothing more they could do except for surgery. Dr. Harvey's cream reduced the pains and cespermitted me to go back to work and live a normal life without the risk of surgery. Thank you so much.

Mr. N. DeSantis.
---